The Divilly's Ltd Story
From modest beginnings when the first Divilly's store was opened in 1927 to the new era of Divilly meats in 2019, view our full timeline below of how Divilly Meats grew:
1927
The Beginning of
Divilly's Ltd
Test
The butchering business founded in1927 in William Street (Galway) by Martin Divilly
1960
New venture

in

Shop Street

Divilly's Ltd opened up a brand new

retail unit in the heart of Galway City in 1960, located on Galway's shop Street.
1972
Passing over of the

business

from

one generation

to the

next

.

Brian Divilly takes over from his father as Manging director of Divilly's Ltd
1978


New Opening in Mervue Shopping Centre
in 1978, Divilly's opened up a new unit in Mervue Shopping centre.
1978
Further Expansion
for
Divilly's Ltd
The company built a state of the art manufacturing unit on the outskirts of Galway supplying Premium Bulk Ham Products along with the Breakfast range to shops and catering establishments throughout the west of Ireland
2003


A
New Era
For
Divilly's Ltd
The company's growth soon outgrew this facility and since Oct. 2003 Divilly's manufacturing takes place in a purpose built, Department of Agriculture approved plant in Carnmore in Galway
2010
Divilly's

Earn

N

ationwide Recognition

For Quality.

Divilly's have developed a reputation for quality cooked meats, the management decided to invest over a million euro in a state of the art slicing and packaging facility for cooked meats. This range includes Traditional Irish and Deli Style Hams and Supreme Turkey Breast
2019
Preparing For
The Modern Era
Additional purchase of fixed assets with the view to expand our business even further. With no decision made to date we await to see the next stage of Divilly's Ltd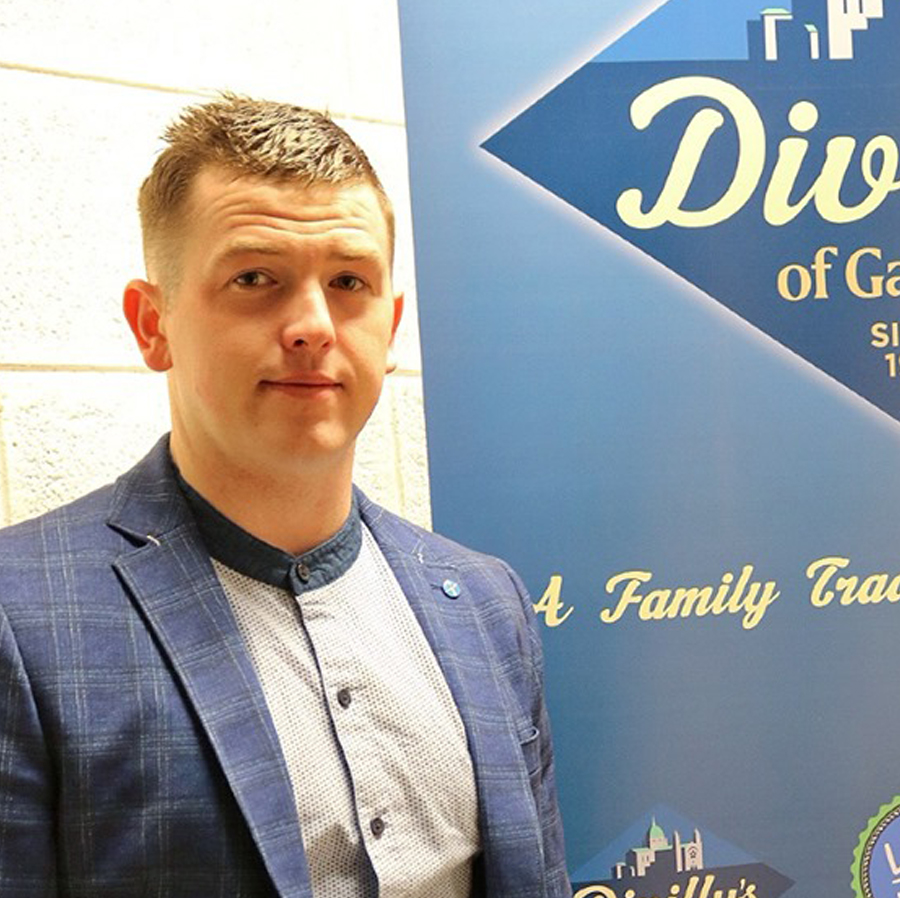 Peter Divilly
Director / Production Manager
Peter has spent the majority of his life working for the business. He began doing seasonal summer work but quickly worked his way up the ranks and is now striving for quality.
Peter is the third generation of Divilly's to have worked with the business & he maintains the core family values that are apparent in the organisation's offering. He is now driving & maintaining the high levels of quality, yet simultaneously maintaining a tight control on the costs.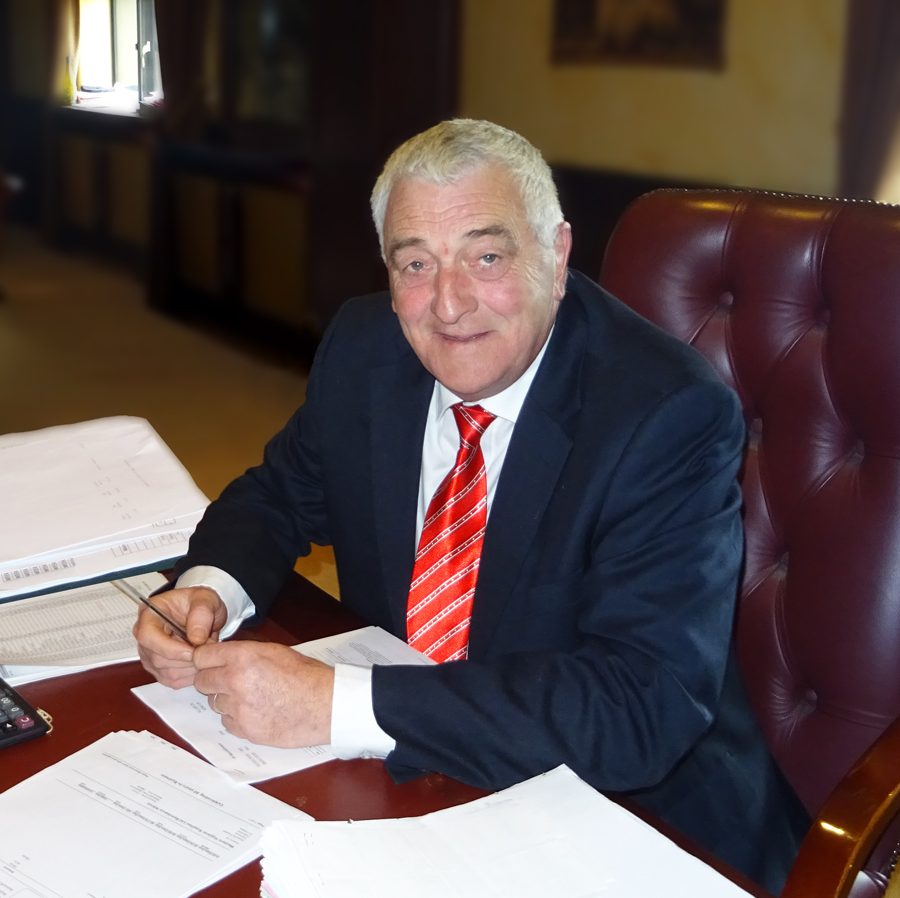 Brian Divilly
Managing Director
Brian's career began when he started working in the butchers' shops as a young man.
A combination of business expertise & hard work saw him play a major role in the growth of the firm, and to this day is a focal point for all aspects of the business.
Brian is the second-generation of the Divilly family to have worked with the business and on top of all his years of service still operates as the managing director to the present day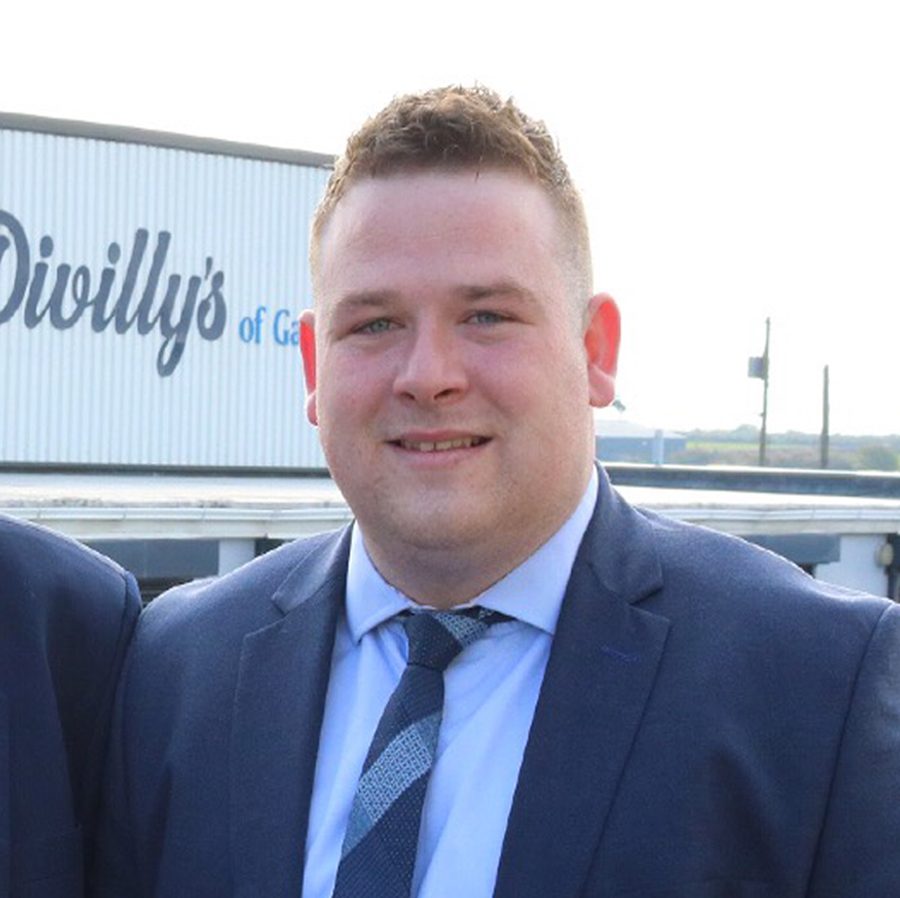 Shane Divilly
Sales Manager
Shane the youngest Divilly returned to the family business recently and is heading up the sales team.
Shane who worked for ABP food group for 5 years and spent his remaining two years working with Pallas Foods as the Business Development Manager. Shane, who has both field sales experience and a Masters in sales and marketing, is an excellent member of the team and is looking forward to meeting our new customers going forward and taking our existing customer needs to the next level.
The Growth Of Divilly Meats
From modest beginnings when the first Divilly's store was opened in 1927, a loyal following was developed & from there, the business began to grow. The brand was associated with superior customers service and high quality. By the end of the seventies, demand for Divilly's products, especially sausages had become so extensive that a decision was taken to form a limited company & set up a manufacturing unit. Divilly's Limited commenced production on the outskirts of Galway city in 1980. With the emphasis switching from retailing to manufacturing, the company soon outgrew these facilities & today's Divilly's manufacturing, headed by Brian Divilly, takes place in a purpose-built, Department of Agriculture approved plant at Carnmore in Galway.
The facility is situated on a two acre site with a facility covering approximately twenty thousand square feet with segregation of high & low risk areas. In the low risk area we produce our breakfast range of sausages, puddings, rashers & bacon joints.
Divilly's recently commenced production of own-brand products. The first products to market are the Specially Selected & Lifestyle Hams for Aldi. The addition of the Aldi business & growth of our own product range have allowed us to grow our staff numbers to thirty full-time staff at present.